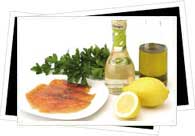 You have its proximity to the Mediterranean, its historical ties to Muslim culture and its fertile surroundings to thank when it comes to the delectable food that you're sure to come across in Alicante. Based on fresh produce, seafood from off its coastline, olive oil and rice, Alicante features a very Mediterranean diet. Time can be an issue when you want to try all of a city or region's dishes, so consider checking out the Alicante tapas scene- a great way to sample a variety of specialtes in one evening!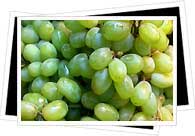 The incomparable freshness of everything on your plate, undoubtedly one of the most outstanding aspects of Alicante's food, will have your grateful palate begging for more. The fertile land of the Alicante province provides its capital city with a constant supply of fresh vegetables and fruits; the region's melons, cherries and grapes are especially tasty. In fact, the Spanish Nochevieja (New Years) tradition of eating grapes at midnight got its celebratory start right here in Alicante!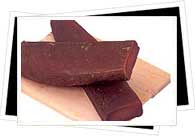 With the Mediterranean Sea playing a major role in essentially every aspect of Alicante life, it comes as no surprise that it plays heartily into Alicante's gastronomy as well. Savor the freshest seafood dishes- shrimp, red mullet, tuna, prawns, squid, cuttlefish and much more- brought in with the daily catch. Grilled or seasoned with oil, parsely and garlic based sauces, Alicante's fresh seafood is simply delicious.
Just like Spain has the Romans to thank for olive oil, Alicante has the Muslim culture to thank for its widespread consumption of rice. Throwing together almost any combination of ingredients and experimenting with preparation methods throughout the centuries has yielded literally hundreds of rice dishes- most notably the infamous paella, which itself has a myriad of variations! The best way to sample Alicante's rice dishes is to head to special rice restaurants called arrocerías, some of which offer over 100 rice dishes on their menu.
Some of Alicante's traditional food dishes that deserve a try:

Paella alicantina
A paella featuring saffron rice, red peppers, chicken and shellfish.
Arroz a la Banda
A rice dish stewed in fish stock but then served separately from the seafood used to give it its distinctive taste.
Arroz Negro
A paella dish featuring seasoned squid cooked in its own ink.
Esmorçaret alacantí
Typical Alicante seafood dish which incorporates sardines, fried eggs and sweet chilli. Sserved garnished with salted fish and black olives.
Arroz con costra
Rice dish covered with a baked egg crust.
Mojama
Heavily salted tuna roe.
Calamares rellenos
Stuffed squid.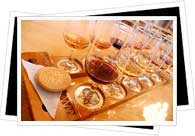 Alicante Drinks and Desserts
Certainly not to be forgotten is Alicante's selection of typical drinks, including horchata de chufas and local wines. Introduced by the Moorish culture, horchata de chufas is a sweet, aromatic and refreshing drink essentially based on the juice obtained from mashed chufas, or tiger nuts. A glance at a wine list in any Alicante restaurant will show you a selection of locally produced hearty reds, fruity whites, smooth blushes and more. Take advantage and try the traditional sweet wine called fondillón, a genuine specialty as it's practically non-existent outside of Alicante!
To wrap up a delicious meal, every Spaniard has a sweet tooth to satisfy and in Alicante you can find an array of delicious local ice creams and chocolate pastries. Be sure to pick up a turrón, a traditional nougat-like confection for which Alicante has earned widespread fame- especially around Christmas-time.