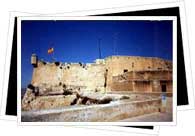 The Castillo de Santa Bárbara in itself is a definite stop on Alicante's tourism trail for historical reasons. Its strategic location, high up and yet extremely close to the sea, made the site of the castle extremely attractive as it allowed people to keep an eye out for any approaching enemies. However, many visitors don't realize what else the centuries-old castle has to offer along the lines of culture. History, architecture, art and music... the Castillo de Santa Bárbara has it all!
Contemporary Spanish sculpture is at the forefront in the castle's permanent and internationally renowned CAPA Collection, arguably one of Spain's best and most complete collections fo 20th century sculpture. Also within the historical rooms of the castle you can find various temporary exhibits focusing primarily on the arts- browse photography, painting, sculpture, mixed media and more.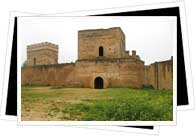 During the summer months of July and August, head up Mount Benacantil for the unique "Noches del Castillo de Santa Bárbara" (Santa Barbara Castle Nights) held on Friday and Saturday nights. Nothing beats listening to wonderful music beneath the stars, overlooking the sea and in a setting as historical and cultural as that of the Castillo de Santa Bárbara.
Experience culture in the Castillo de Santa Bárbara:
Museums
-Colección CAPA / CAPA Collection
Music Venues
-"Las Noches del Castillo de Santa Barbara"- During July and August