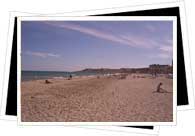 Heading north from Alicante's Postiguet Beach you can simply follow the winding coastline and discover enormous beaches, inviting coves, tons of sunshine and a wide range of water sports.
Platja de San Juan (San Juan Beach)
Seven kilometers of pristinely white sand compose the massive San Juan Beach, located eight kilometers north of Alicante- you can get there by Alicante's bus system or by the tram. Boasting beachfront restaurants, bars and cafés, the San Juan Beach is also known for its selection of any water sport you can imagine!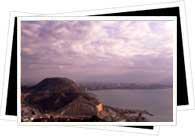 Cabo de las Huertas
Tucked between the San Juan Beach and the Albufereta, the picturesque coves of Cabo de las Huertas boast the perfect combination of sun, intimacy, rocky coastline and silky sand. Just be forewarned: don't be surprised if you come across people donning their birthday suits- some of these coves are nudist bathing areas. You can reach the coves via Alicante's bus system.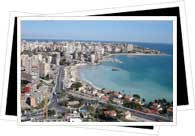 Albufereta
Situated just northwest of Alicante's Postiguet Beach, use either the city's bus system or the tram to reach the 500 meters of the Albufereta Beach.