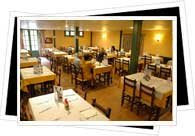 Who says that you have to pay an arm and a leg for great food? In Alicante being on a budget doesn't mean you have to miss out. Head to the streets surrounding the Calle San Francisco, a pedestrian street boasting tons of inexpensive cafés and bars. The bar Don Claudio, for example, is a tavern with outdoor tables and a great menú del día for six euros! What is a menú del día you ask? Basically, it's a deal where you pay a fixed price- usually advertised on a chalkboard outside the restaurant- for two small courses, bread, a drink, and even dessert!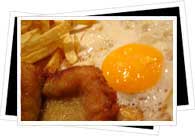 Another fun, inexpensive, and quintessentially Spanish way to go about eating without eating up the bills in your wallet is to go "de tapeo." Tapas are not only a great way to save cash but also the best way to try a whole bunch of a region's specialties. Chances are that you'll leave Alicante having tried more specialties than someone with no budget!
Check out the following for Alicante's best restaurants for budget eating:
Capitol
c/ Bazán, 45
High points: A cheap, good menú del día.
Don Claudio
c/ San Francisco
High points: Outdoor tables and a € 6.00 menú del día.
El Refranero
c/ San Francisco
High points: An extensive collection fo shellfish, tapas, and seafood all at good prices.
La Espardeña
c/ Cervantes
High points: Cheap locale with tons of little sandwiches, pizzas, etc.
Portavela
c/ General Lacy
High points: An inexpensive, delicious menú del día as well as a varied array of tapas.
Hamburguesería Kuka's
Plaza del General Mancha, 6
High points: Stays open all night with a variety of sandwiches and hamburgers.