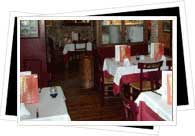 While you're in Alicante, treat your taste buds to the culinary treats of the region in one of Alicante's great typical restaurants. From cosy to elegant, from cheap to pricey and from classic to modern, Alicante has a wide range fo restaurants boasting it's typical cuisine. Here are a few of the city's favorites:
Nou Cisne
c/ Bazán
Known for: Nou Cisne is both a popular tapas bar and a classy restaurant- both serve an extensive assortment of regional specialties.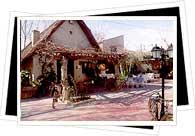 Rincón Huertano
c/ Bailén
Known for: A cozy niche of a restaurant, it has a great price-quality ratio. Try its octopus, shrimp, and other seafood dishes.
Nou Manolín
c/ Villegas
Known for: As one of Alicante's most famous restaurants, Nou Manolín is known for its fresh food and array of top-notch local dishes.
L'Atelier Restaurant
c/ San Nicolás
Known for: Located in the lively El Barrio, L'Atelier is a stylish place that puts a modern, creative spin on traditional Spanish cuisine.
La Rambla Restaurant Bar
c/ Rambla de Méndez Núñez
Known for: A well-priced establishment with a little bit of everything for anytime of the day. Plus, it maintains its original art nouveau decoration.
Restaurante Darsena
Puerto de Alicante
Marina de Deportiva
Tlf: 965 297 589
Known for: Darsena, Alicante's best known fish and paella restaurant, boasts over 100 different rice dishes and unbeatable views of the castle and the marina.
Restaurante Casa Pepe
Avda. de Cataluña, 14
Playa de San Juan, Alicante
965 15 45 23
Known for: A wide spread of Mediterranean dishes using the freshest products. Of note are its excellent rice and fish dishes.
El Buen Comer
c/ Mayor
Known for: A lively and economical restaurant and tapas bar with delicious shellfish, meat dishes, rice.