Where:
Plaza de Santa María, 3

When:
Mondays: Closed
Tuesday-Saturday: 10am-1pm, 5pm-8pm
Sundays: 10:30am-1:30pm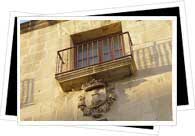 In a nutshell:
One of Alicante's surprising cultural gems is its 20th century art museum, La Casa de la Asegurada, which hails from the extensive collection Alicante art collector Eusebio Sempere. Featuring 177 works from 114 representatives of various artistic genres, the Asegurada is actually one of Spain's most important and comprehensive collections. Plus, the magnificent El Barrio building it calls home isn't so bad either- it dates back to 1685 and serves as a flawless example of Alicante's stunning baroque architecture.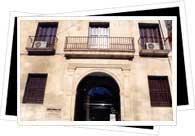 An accomplished artist himself, Sempere was personal friends with many of the artists featured in his vast collection- amongst them Juan Miró, Salvador Dalí, Pablo Picasso, Juan Gris and Julio González. The permanent collection's works are divided into three grupings, Geometry, Abstraction and Figuration, that rotate every four months. Like three museums in one, it's a unique arrangement that allows you to visit the Asegurada a few times a year and see distinct but equally exquisite pieces!