Where:
Calle Gravina, 13-15
When:
Tuesday-Saturday: 10am-2pm, 4pm-8pm
Sundays: 10am-2pm
Closed Mondays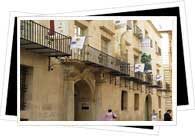 In a nutshell:
Located in the majestic 18th century Palacio Gravina (Gravina Palace), the Gravina Museum of Fine Arts is home to a phenomenal collection of artwork. Like MARQ, this is no run-of-the-mill museum. Instead of a series of identical-looking rooms with paintings hung on starkly bare walls, the Gravina Museum of Fine Arts has organized the pieces chronologically and brought them to life by putting them into context. By adding sumptuary art, period furniture, textiles and more, visitors walk out not only with an appreciation of the artwork but also with a grasp on the social and cultural environment in which the various artistic movements emerged, thrived and evolved.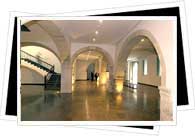 The permanent collection features an impressive 500 works by major artists of the 16th through 20th centuries, with special attention given to those from Alicante and its surroundings. Amongst these main exponents of painting and sculpture, you can spot such names as Salzillo, Vicente López, Antonio Gisbert and Joaquín Agrasot. In addition, the Gravina Museum continuously hosts temporary expositions as well as a sprinkling of cultural activies along the lines of concerts and recitals.
Architecture buffs will also appreciate the Gravina Museum's incredible setting. During the huge economic boom of the 18th century, the Conde de Lumiares (Count of Lumiares) and his family lived in this stunning palace, which has a special part of the museum dedicated to the history of the building itself. tucked into El Barrio. Boasting a magnificent façade, breathtaking stone arches, servant quarters, grand staircases and anything else you might expect of a mansion-home, the architectural grandeur will not disappoint.